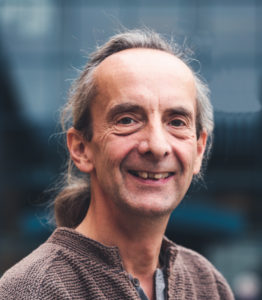 Chris Hastie is an early career researcher with interests in social policy, organisational behaviour in the public sector, the relationship between public services and their communities, and the impact of those relationships on equality in public sector service delivery. Chris has expertise in both quantitative and qualitative research methods and in working with traditionally hard-to-reach communities. With a background of working in local government he brings extensive practical experience of public sector service delivery to his academic research. Chris's interests extend beyond local government and much of his recent research has focused on the fire and rescue service. His PhD project used a multimethod approach to identify striking inequalities in the way in which fire is distributed through society and to explore the nature of the relationship between the fire service and those communities most affected by fire.
Chris recently completed his PhD at the Centre for Trust, Peace and Social Relations at Coventry University. Immediately prior to that he gained an MSc in Public Management from the Institute of Local Government Studies (INLOGOV) at the University of Birmingham. Elsewhere on this blog you can find out more about Chris's research, and view a list of his publications and conference presentations.
In his spare time Chris is a keen SCUBA diver and instructor, occasional cyclist, and has a passion for making computers do what he wants them to do. He also makes excellent marmalade.